The new upgrade-Contour Scribing Shaper,Draw perfect and precise lines easily!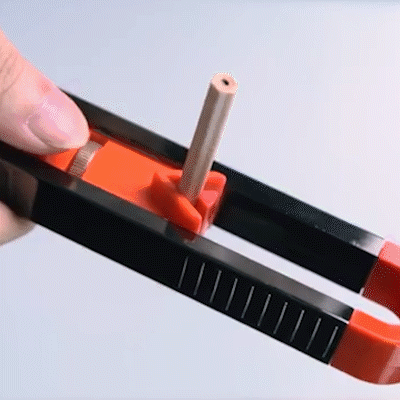 Features
Easy to use:The product can be drawn by plugging in a pen.Great choice for carpenters, masons and more!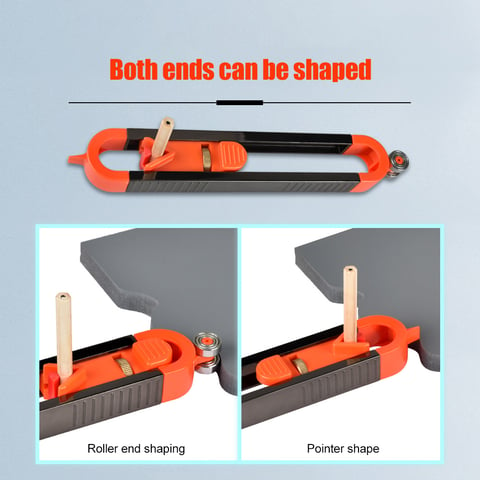 High-quality:

High-quality bearings are used, which are smooth and wear-resistant and do not rust.
High flexibility: Suitable for molding various objects. The chuck can move up and down, and the two ends can be shaped.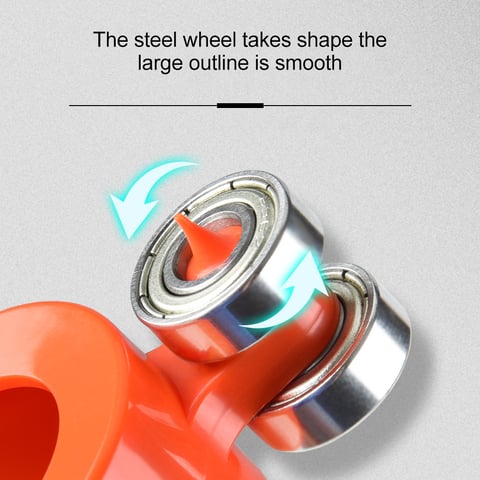 Accurate positioning: When using, fix the pen in the middle and draw while pushing to easily draw accurate lines.
Rugged and durable: Metal ruler body, compressive and anti-falling, fixed with internal buckle.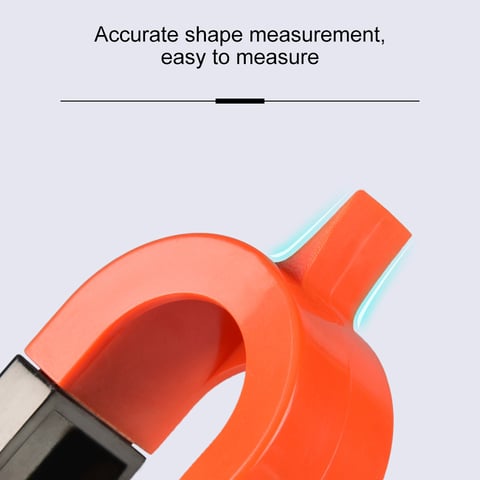 Wide range of uses: Suitable for floor laying, carpet cutting, ceramic molding, tool molding, etc.
Specification
Material:Metal+ABS
Weight:182 g
Size:35*27*233mm/1.4*1.1*9.2 in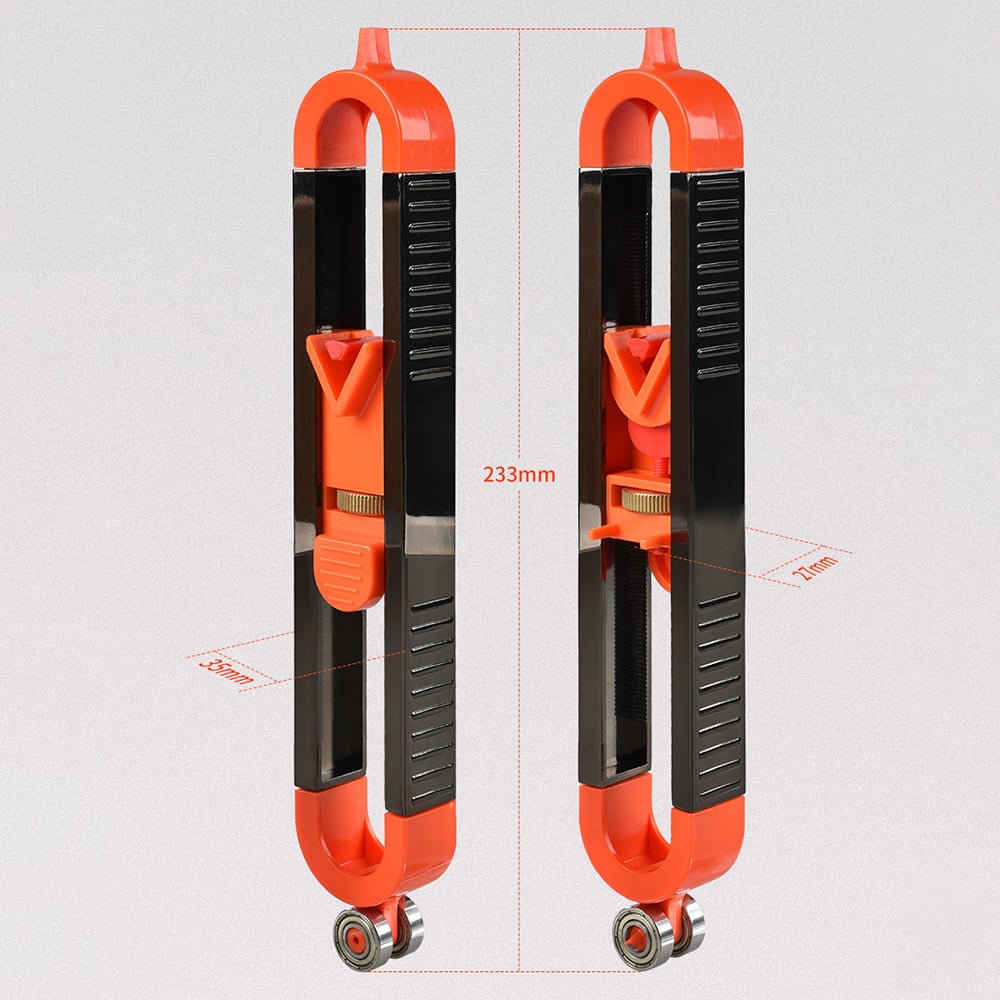 How to use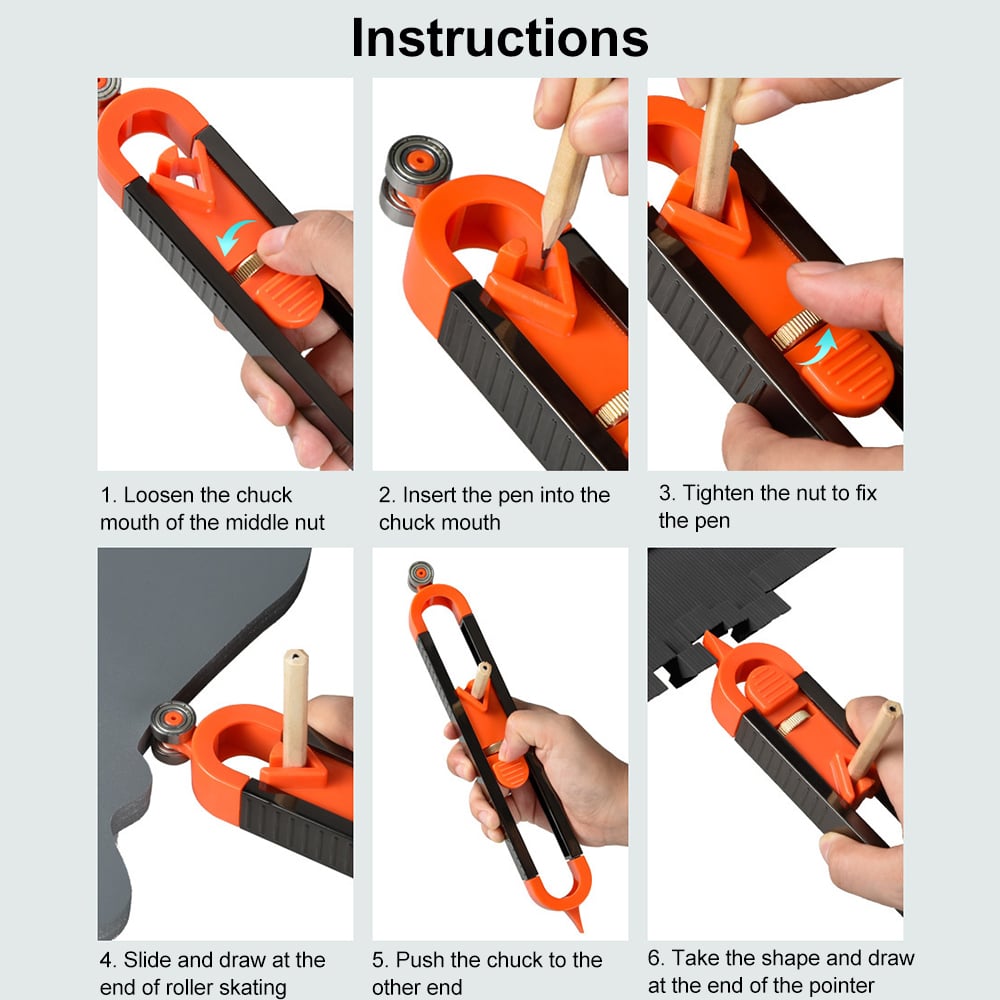 Package Include
1*Accurate Contour Scribing Shaper