Are you still annoyed by the fact that your daily wear is easy to wear out
This is a stylish and practical anti-glare brooch!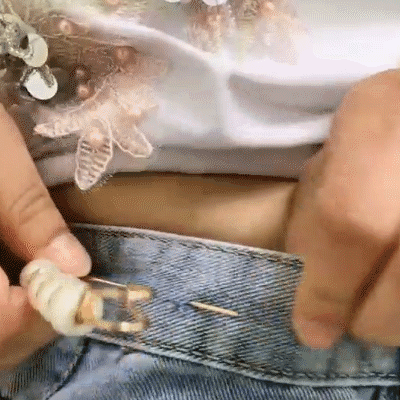 Features
Tighten the belts: Do you often feel frustrated because your favorite pants have large tails? This studless snap can help? Just tie the pearl pins together to tighten the belt, and you can fall in love with your pants again.
Wide application range: This button can be used for jeans, skirts, pants, collars, etc., but also for women, men, teenagers and adults. We can help you wear most types of pants you like.
High-quality materials: made of high-quality metal, strong and durable, light, not easy to break, flexible, easy to store and wear, to provide you with long-term service.
Easy to use: The snaps have buttons. You only need to snap the snaps on pants, skirts or other tight-fitting clothes. No tools are needed. It is seamless, detachable and reusable, and it is easy to use and disassemble.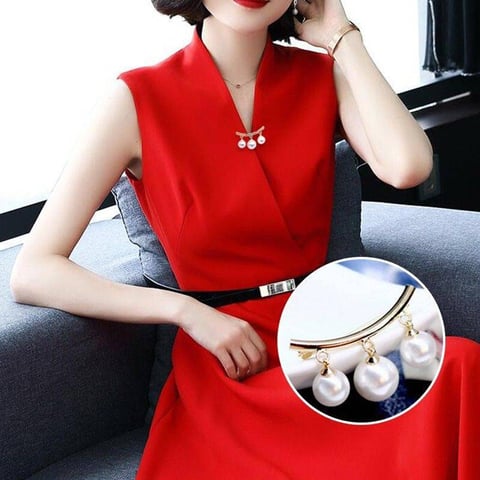 Specifications
Material: Alloy
Style: glossy bow gold, glossy bow silver, three pearl gold, three pearl silver, butterfly with diamond gold, butterfly with diamond silver, angel gold, angel silver
Weight: 10 grams
Package includes
1 PC/ 5 PCS x Anti-glare non-studded pearl ring waist buckle brooch(es)