?Want your pet to play all day long? Want to free your hands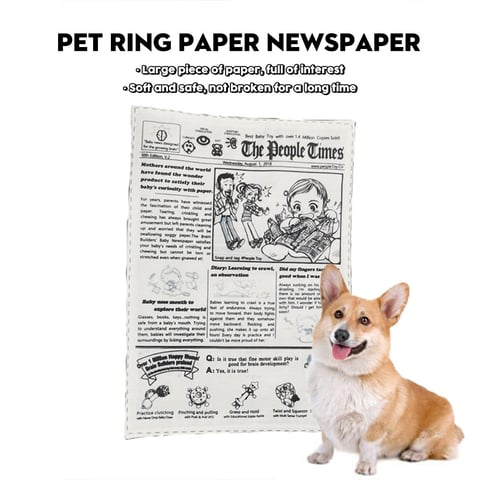 Features:
Large piece of rattling paper

Resistant to tearing and biting

Easy to clean, not easy to fade

Black And White Pet Rattle Paper Newspaper Toy, according to the dog's toy squeaky hobby, 3D shape, looks more realistic, it can throw, toss, fetch, training, play, interact at home, yard, snow ground, beach, ocean, pool, and so on.

Made of natural rubber, soft and safe, meet the requirements of dog toy safety.

As an interactive toy, funny squeaky would be produced when you pinch it, which can catch the dog's attention before your dog run, fetch and training, throw it out for the dog to fetch it up and come back, increase the owners and their pets relationship.

As a water toy, floating and resilient. Buoyant, lightweight throw toy for dogs for diving, retrieving, fetching, swimming training at the dock, lake, ocean, or pool.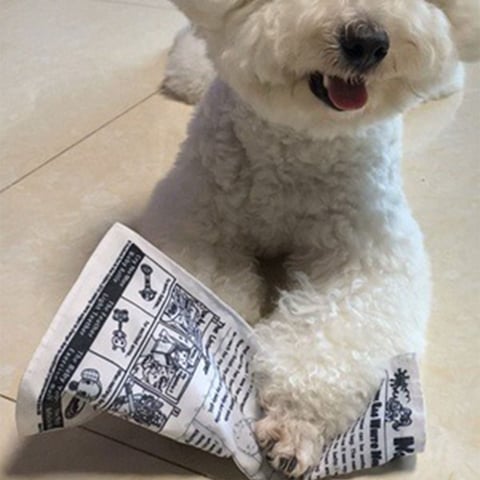 Specifications:
The surface layer of fabric, the middle layer is the rattling paper, rubbing and biting will have a crackling sound
Name: Pet Rattle Paper Tearing Toy
Size: 25*18cm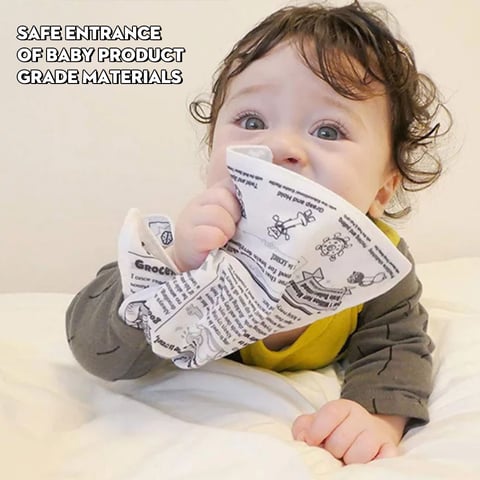 Package Included:
2*Black And White Pet Rattle Paper Newspaper Toy