Avoid blur rearview mirror and accidents with this Car Side Mirror Rain Guard! Perfect to use on heavy rain and heavy snow weather!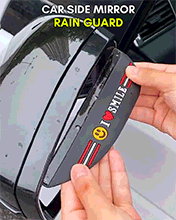 Our product can effectively block the interference of rain and snow, providing a clear vision, and improve the safety of driving. Easy to use and easy stick with its 3m adhesive sticker!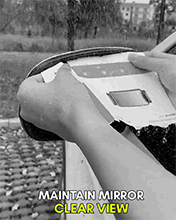 Will not break or deform easily with its quality material structure. A convenient tool for cars and meets your long time needs!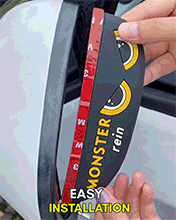 FEATURES
• Rear View Rain Guard
No more blurred mirrors cause this product will give you much better viewing for your rear mirrors! Will effectively block rain with its perfect size and quality!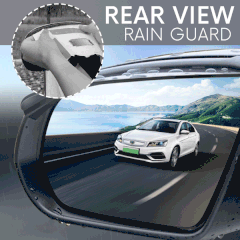 • Protect your Car Rear Mirror Any Weather
Will fit nicely on the edge of the rearview mirror, protecting it from heavy rain and storms while driving. Providing you with a comfortable user experience!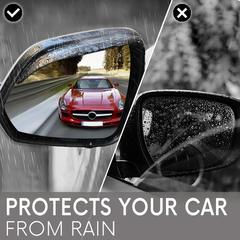 • 3M Self-Adhesive Sticker
Firm and stable holding with its 3M adhesive sticker design! Will strongly hold on to your mirror on any different weather types!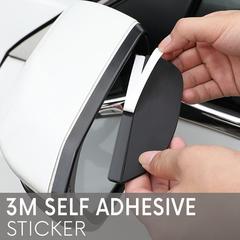 • Waterproof Structure
Strongly hold even on the wet or moist areas with its waterproof feature!
• Flexible & Durable
Has 100% elasticity, has flexible and stable features, will not break or deform easily!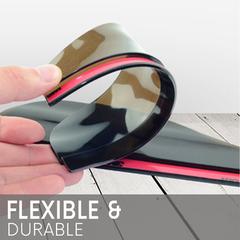 • Easy to Use
Quickly installed in just a few seconds! Just clean the area of your rear mirror, peel adhesive, and stick it on for safer driving!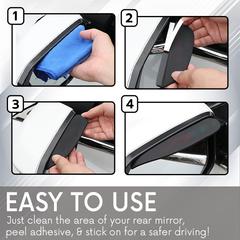 • Wide Application
Appropriately designed to fit most manual and automatic vehicles with different colors and types such as cars, SUVs, trucks, etc.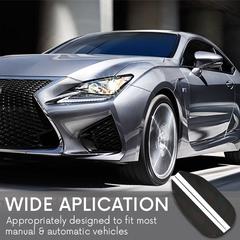 SPECIFICATION:
Material: Carbon Fiber, Plastic,Acrylonitrile Butadienestyrene

Color: Black,Transparent
Package included
1 pair Car Side Mirror Rain Guard