Are you still worrying about cleaning the glass
This is a practical dual-purpose glass wiper!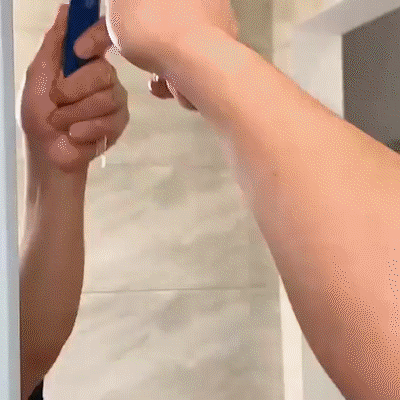 Features
Two-in-one cleaner: cleaning brush + squeegee. The soft sponge can retain the moisture of the detergent for a long time, help to soften the dirt, and effectively exert the cleaning effect of the detergent. The squeegee can easily make your glass mirror clean and bright.
Small and space-saving: small and flexible. Handle hanging hole design, hanging storage, saving space.
Multi-scene use: bathtub, shower room, glass doors and windows, dressing table, bathroom area, tiled wall and other multi-scenarios, you can do it with a double-sided household glass brush.
High-quality material: one side is non-woven polyester foam sponge, which is soft and does not damage the surface of the material. On the other side is a rubber scraper, which can easily remove water stains on the mirror and glass. The handle body is made of polypropylene, which is lighter, less prone to rust, and more durable.
The ideal household bathroom cleaning brush: Are you still worrying about the scale of windows, mirrors, glass, and bathtubs? Use double-sided household glass brushes! With a light scraping, the mirror and glass immediately shine as new. The soft sponge and small and exquisite design make it easy to clean the faucet, shower shelf, basin cabinet, and toilet.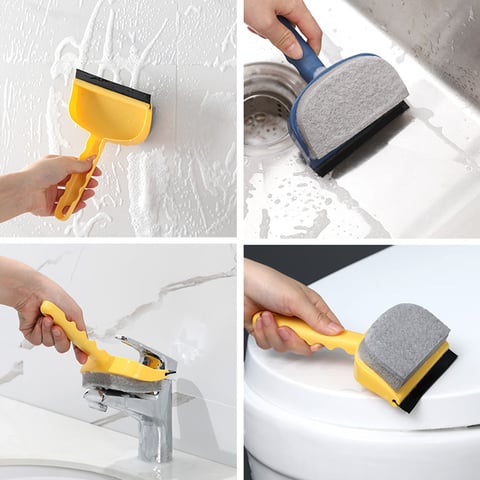 Specifications
Material: Plastic
Color: yellow, blue, green
Weight: 50 grams
Package includes
1x Double Sided Household Glass Brush