Easily take care of your beard
a straight hair comb specially designed for men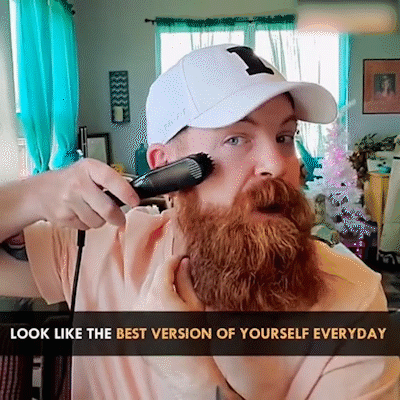 Feature:
Volume up : Volumize flat top hair! Maintain full volume all day long.
Side hair down : Easily care side hair which does not get flattened with hair wax or spray.
Curly hair straight : Even curly hair can be styled as natural straight hair.
No hair damage : Special ceramic coating heat plate protects hair texture.No worries for a burn : Heat plate covers the comb which prevents touching the skin for safety!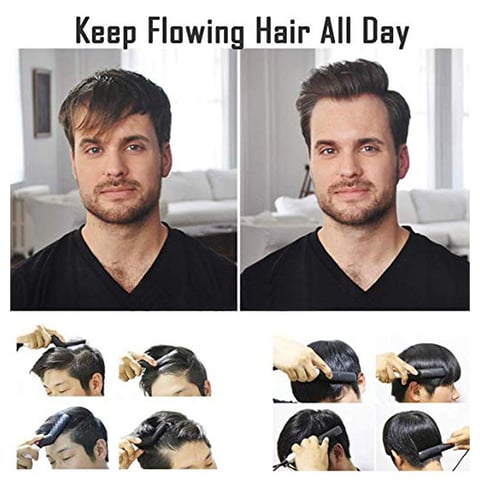 Quick heating: Preheat within 15 seconds
Long-lasting: Amazing effect maintained throughout the day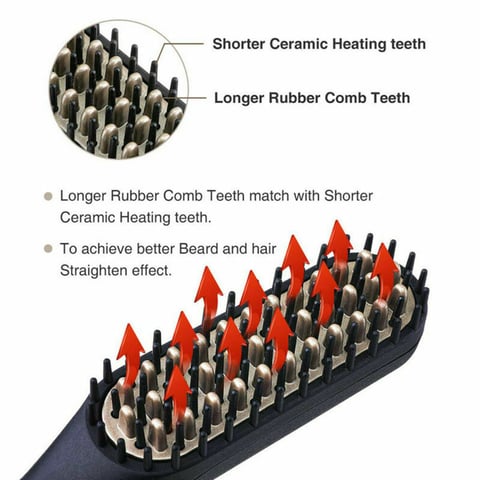 Specification:
Size: 28*9*5.5CM
Weight: 240g
Size: 26.5cm x 5.5cm x 8.1cm
Optimum Temperature:120 degree
Tips:
The item can work well if it's being used correctly:
If you have a long and thick beard, you can smooth it out with a regular comb. Then you can straight your beard with this beard straightening comb.
Or you have a short beard, you can use this beard straightening comb smoothly.
Package include:
Electric Hair Modeling Comb x1