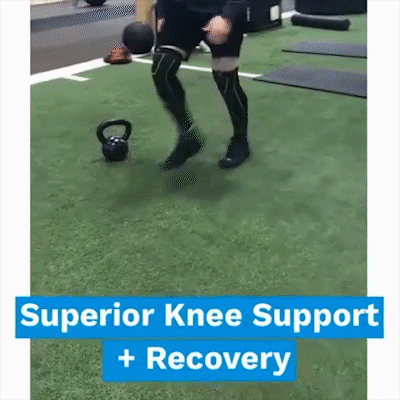 If you need a pair, please take 2 pieces!
Features:
ELASTIC DESIGN- brand new and high quality, slim and lightweight design.
Comfortable material, suitable for a variety of occasions.
ENVIRONMENTAL FRIENDLY MATERIAL -moisture-proof, non-toxic, non-Irritating, soft and comfortable, perfect design, when you wear It , it fits seamlessly into your leg.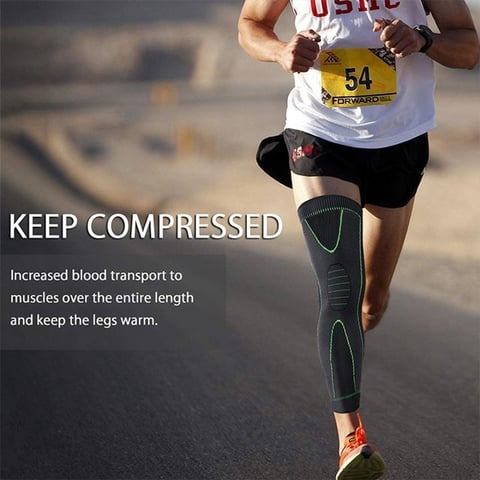 FASTER RECOVERY & ALL DAY COMFORT - Newest ergonomic design with extra adjustable wrap that will boost your circulation in targeted way which reduce varicose veins and swelling of legs while still being comfortable whether you are hiking, jogging, weightlifting in gym, cycling or sleeping.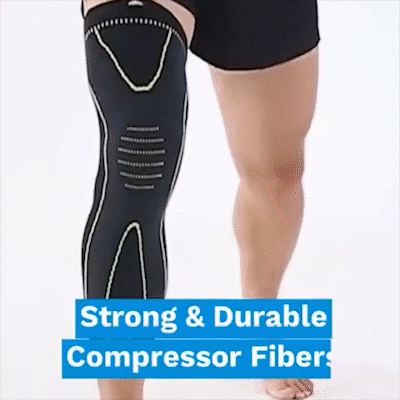 KEEP COMPRESSED - With wear-resistant and lint free patella reinforcement three dimensional integration that ensures increased blood transport to muscles over the entire length and keep the legs warm. Offers enough resistance to give your legs extra support while improving your athletic activities.
FIT FOR - Running, mountain climbing, riding, football, basketball, tennis, old cold leg, fitness,baseball, obstacle course runs savage, drive, cycling, football, golf, skiing skating, weight lifting, boxing, hiking.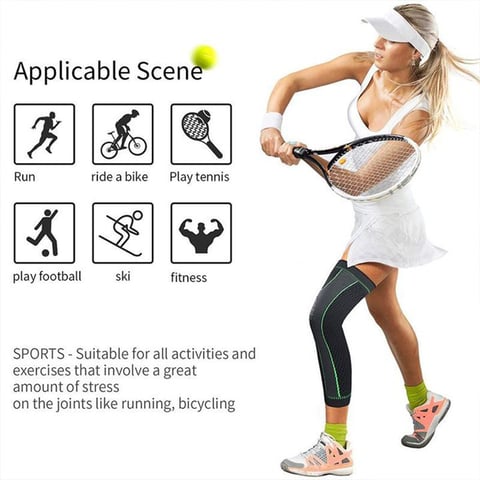 Leg circumference size:
M: (35-40CM, 14'-16') ;
L: (40-45CM, 16'-18') ;
XL: (45-50CM, 18'- 20') ;
2XL: (50-56CM, 20'-22').
Specification:
Product name: Extended sports knee sleeves
Product material: 60% nylon; 10% spandex; 30% latex yarn
Product size: M/L/XL/XXL
Scope of application: Sports protection; Maintenance and warmth
Color: Black/Green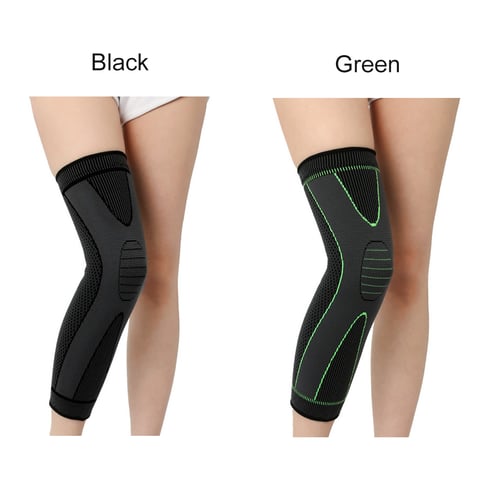 Washing instructions:
Hand wash is recommended, not machine wash;
The water temperature does not exceed 30°C;
Let dry naturally.
Package included: