Looking for an adorable hat to compliment your unique summer style? Not only is our hat cute and comfy, but it's also a symbol of strength for the modern witch!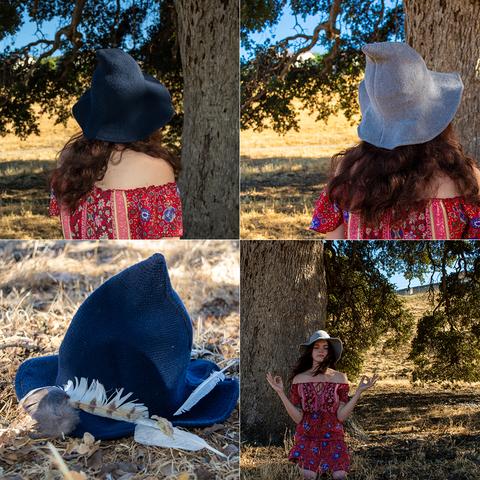 We came up with this design from 16th century ale-wives. They would wear these hats while they were selling ale. Once people discovered how much money these women were making. They called them witches and had their enterprises destroyed.
This design helps to empower you! Step out of the shadows and into the light. Embracing all that is you and your power within.
Our goal is to help change the perception of witchcraft from negative to that of love and light!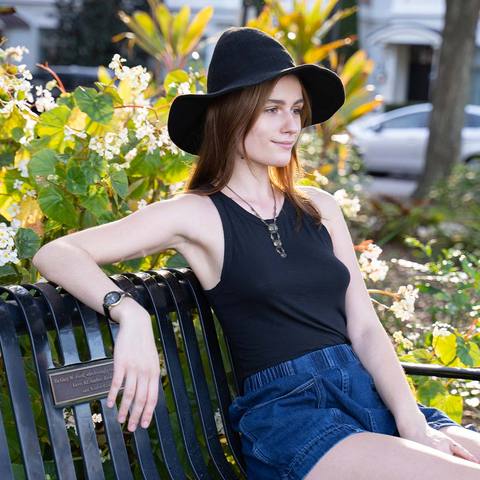 Whether you're getting ready for incantations, spell work or just a stroll on a beautiful warm summer day. Wear your hat with pride and unleash your inner witch, which is the freedom to be you.


Product Features:
A Spring / Summer Gift you or your friends will love!
Blocks Harmful UV light.
One size fits all. It's got give/stretch to it.
Extremely Soft, Comfortable & Breathable
Made from a cotton blend, not itchy or scratchy.
VEGAN friendly!
Material:Wool + acrylic,High quality, soft, stretchy, thick, warm, cute, fashionable Soft comfortable and breathable design,Stands up well and come back to shape after it gets squished Suitable for blocking glare/sun, costume party,Great for blocking the sun and adding extra protection while outdoors
Application: autumn and winter.
Awnings: wood ear.
The top cap: High-top Can be used for parties, carnivals, Halloween, costume party and so on.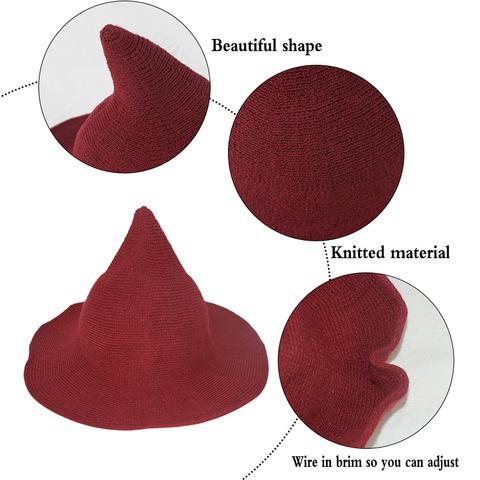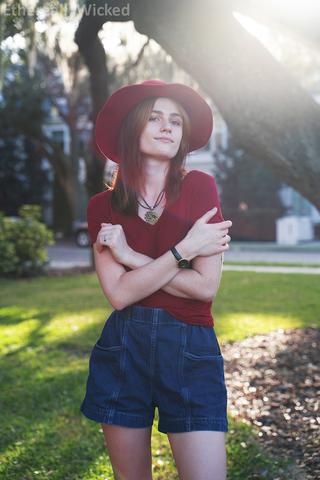 Since childhood, we have always been fascinated by the mysterious and a little gruesome, sometimes interested in the story of the beautiful witches. And once wished to be transformed into a powerful witch. Of course, I also wished for that! And with this beautiful hat, you can now turn into a beautiful and mischievous witch in the eyes of boys. Do you remember the world of Harry Potter when looking at it? Let¡¯s become the focal point of the upcoming great party! Buy it now! And guys! This will be a surprise gift for the one you love!
Specifications:
Size : Brim: 8.5 cm Deep: 20 cm (including the spire) Hat circumference for 57 - 60 cm
Color: Black, Dark Gray, Light Gray, Red, Camel, Blue
Package Include:
1 x Modern Wool Pointy Witch Hat