This is a widely used shaving tool!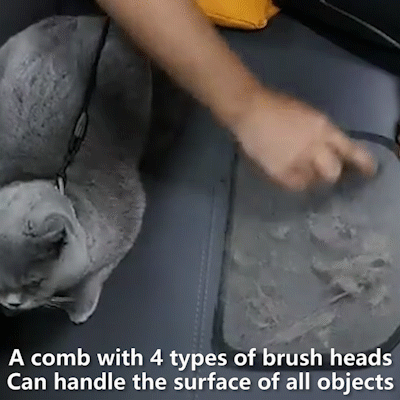 Features
4 CLEANING MODES:

Our pet hair detail brush provides four different density gear for cleaning pet hair in different scenarios. You can switch to the corresponding clean mode according to the number of pet fur to achieve the best cleaning effect.



WEAPON to CLEAN the CORNER:?Thanks to the cusp shape and the both side teeth of the pet hair removal tool, you can easily clean up the hair in dead end and clean the both sides concurrently. Pet hair remover brushes are very suitable for cleaning the hairs in the gaps between sofas, car seats, and benches, without leaving dead ends for cleaning.
WASHABLE&REUSABLE: The single-use sticky lint roller sheets is like throwing your money into the garbage station. Our mini pet hair remover is reusable and easy to clean, you only need to clean the surface with a towel or a small amount of water and then dry it, which is convenient and environmentally friendly.
SAVE TIME and ENERGY: Upgraded on other similar pet fur removal tools, we have increased the size of the pet hair brush and equipped with denser bristles, which helps the car detailing brushes to have a larger area of hair removal, saves the time of removing pet fur to improves cleaning efficiency.
ERGONOMIC DESIGN: We upgraded the shape of the dog fur remover. The handle is curved and concave, which is easy to hold and comfortable. Therefore, repeated shaving will not make you feel tired or your hand muscles are tight. Pet hair detail brushes can be perfectly used for couch, sofas, car seats, furniture, carpets, clothes, pet beds, cat trees, chairs.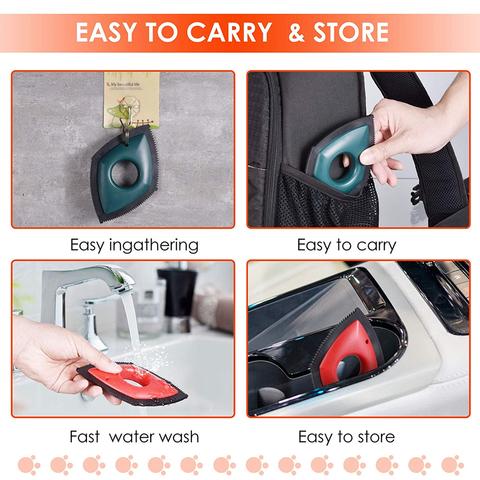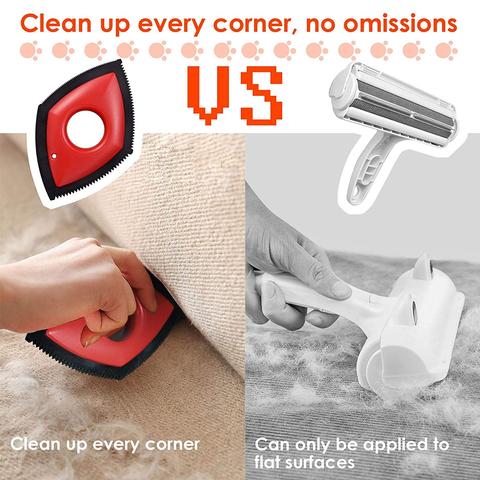 Specification
Material: Rubber
Color: Black, Red, Green
Size: 14.5*9.5*1.8cm
Package include
1*Multifunctional portable shaving and dehairing artifact