GREAT LOVE FOR PETS
You will find it fun and relaxing to grooming your dog or cat and let your baby will love being brushed!
This pet fast hair removal comb not only eliminates tangles and kinks but also improves hair conditions. Pets really like being brushed off by it!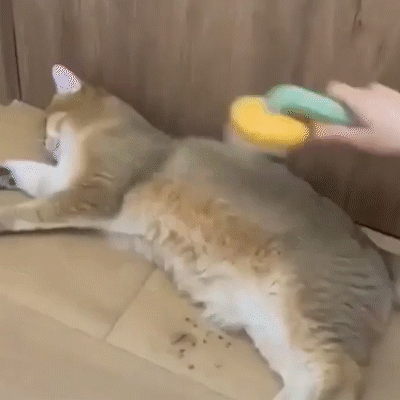 Features:
[Fast Hair Removal] Fast and easily remove your pet's hair, not only keep your pets clean, but also provide you a clean and hygienic home environment. With self-cleaning buttons to make your shedding easier and more efficient.
[232 HTPE Protection Points] All of the 232 steel needles have HTPE protection points, and grooming is like spa and massage, won't scratching your puppy's skin. Your pet will enjoy brush her and makes your dogs/cats coat shiny and healthy.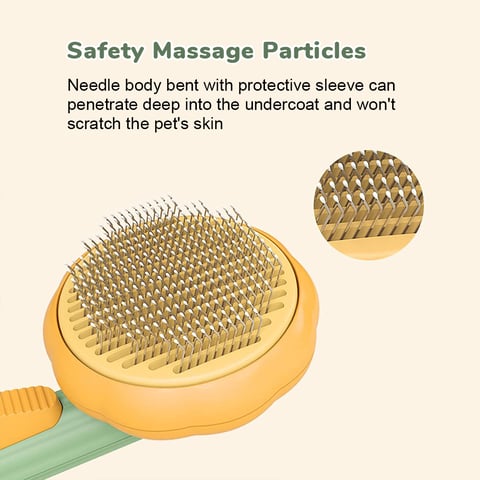 [Easy to Use] Two steps to remove the hair: press the button to push the hair out of the comb plate, and tear off the whole piece of hair. Suitable for cats and dogs of Small, Medium and Large short/ long-haired.
[Safe And Durable Material] Our brush is specially designed with a comfort-grip and anti-slip handle, which prevents hand and wrist strain no matter how long you brush your pet!
[Works On Most Hair Types] Short, medium, and long-haired, thick, thin, curly, and a big tangle, this professional pet brush can handle everything! And make your pet's coat soft and shiny.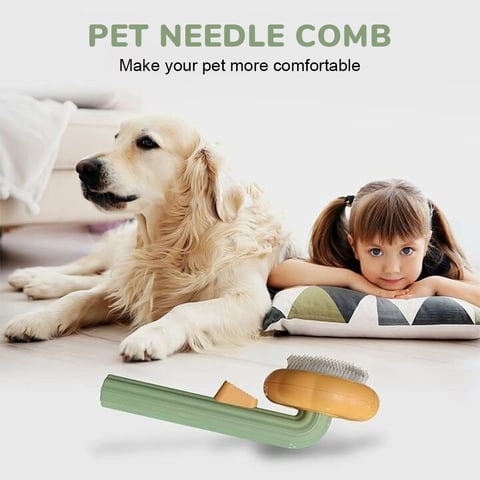 Specifications:
Material: ABS, HTPE, Stainless Steel
Color: Pumpkin Color
Suitable for: Cats and Dogs
Size: 19.5*8.4*6.6cm/7.6*3.3*2.5inches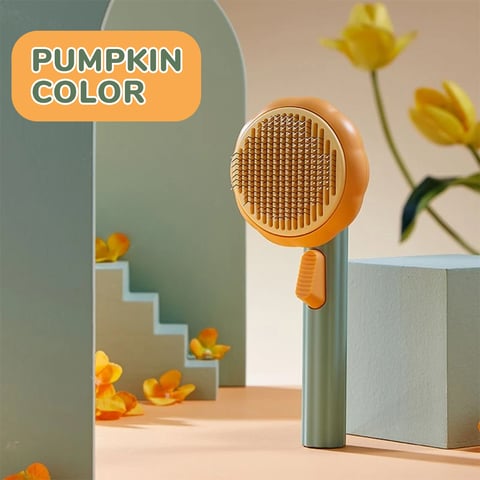 Package includes:
1 x Pet Fast Hair Removal Comb