Our Jewellery Box has 3 main sections where you can place your Necklaces, Earrings, Rings and even surprisingly Lipstick and Watches! Keep your Luxurious pieces of jewellery perfectly organised and be ready for anything with this Jewellery Box.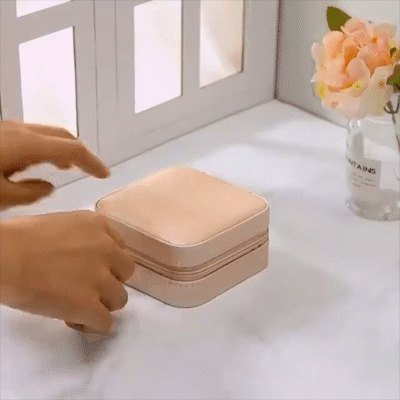 Features
Simple and compact design with elegant outlook and could be used to storage collective.This jewelry organizer zipper box won't bring any harm to the stored jewelries,due to the inner surface is designed with plush.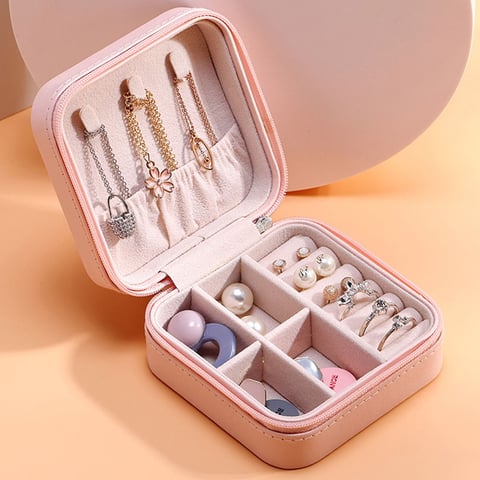 Reasonable construction, durable, carefully use this jewelry box to create all your beloved jewelry.Great for carrying small jewelry (earrings, rings, necklace, bracelets, etc) when travel.
Simple and compact design with elegant outlook,Two removable dividers to meet different needs;allows you wear your favorite pieces at any time.Practical and stylish, this small jewelry organization box is a thoughtful gift for wedding parties, participants' birthday parties.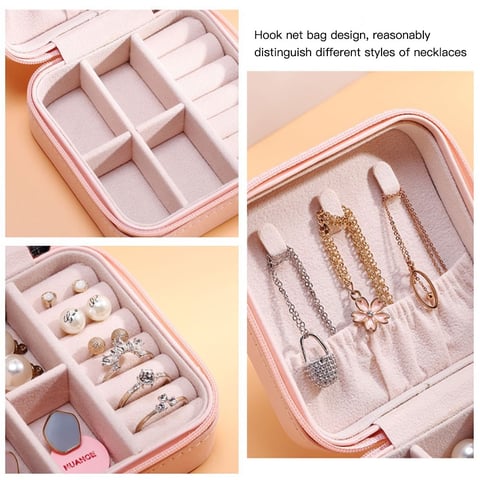 So what are you waiting for? Help yourself with our Jewellery Box, Before you regret losing your next piece of shiny wear!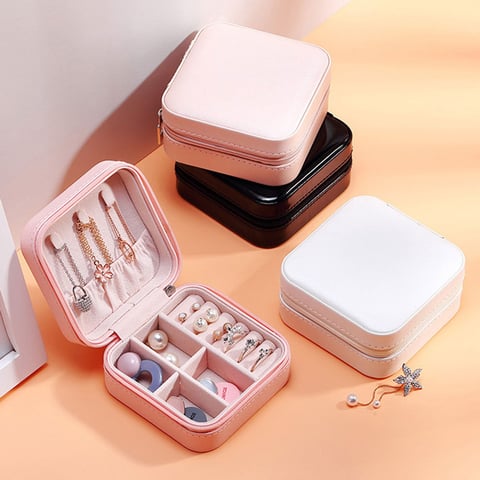 Specification
Material: PU
Color: Black,White,Pink,Nude,Blue
Size: 10*10*5cm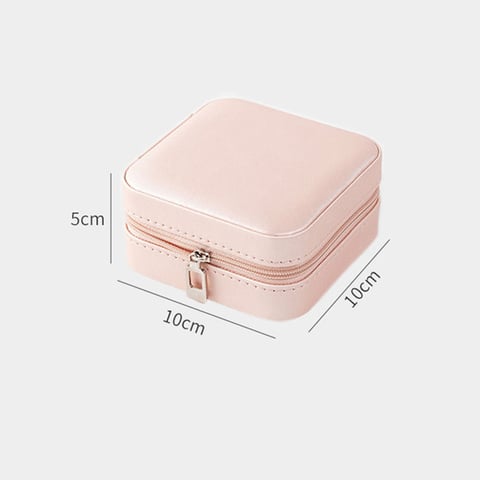 Package Include